Ken Dodd. Diddymen. DIDDYMEN. diddymen. THE DIDDYMEN. the diddymen.
The Diddymen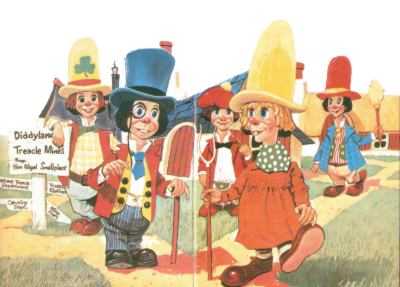 Left to Right. Mick The Marmalizer; Nigel Ponsonby Smallpiece;
Wee Hamish McDiddy; Harry Cott and Dickie Mint.

Other Diddymen Were ; Sid Short ; Weany Wally ; And Little Evan

So Who Are The Diddymen ?


The Diddmen and the inhabitants of the small village of Knottyash. Where they work the Jam Butty Mines, The Snuff Quaries, the Broken Biscuit Repair Works, The Treacle Wells and the Moggy Ranch.




Nigel Ponsonby Smallpiece is the Owner of the Jam Butty mines.

And Dickie Mint is the Foreman

They had a telivision Serias from the 1960's up to 1977.
Where they got up to all sorts of Adventures.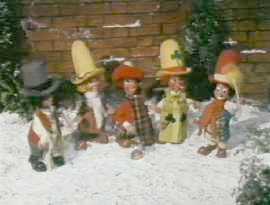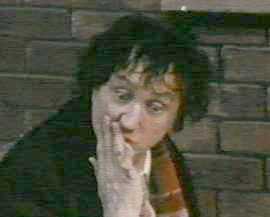 Diddymen Series 1976
Many Annuals and books were printed over the years and Various types of merchandise too. Mugs, Saucers, Lampshades, Wallpaper, Badges, Mobiles, Piggybanks etc.
Some can still be bought on E-bay.